Acupuncture and Healing in Sebastopol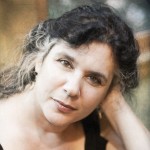 Here at Harmony Healing Center in Sebastopol, we are committed to creating a peaceful atmosphere where you can relax and unwind upon your arrival. You are invited to sit under the persimmon tree and let the power and beauty of this land seep into you and nourish you. Our clinic is run in a sustainable and ecologically friendly fashion out of respect for our planetary resources. We are committed to providing you with compassionate, expert and affordable health care. Traditional diagnosis, acupuncture, herbal medicine, dietary and lifestyle recommendations are all provided to help with your healing. Welcome!
Laurel has retired from her practice at Harmony Healing Center. Since 2021, Heather Bird has been providing acupuncture and herbal medicine to Harmony's clients and looks forward to working with you.
Click here to learn more about Heather.
---
Make an Appointment
Call Us: 707-829-3658
Email: Send us an email
When making an appointment … »
Find Us

Our Hours
Tuesday: 9:00 am to 5:00 pm
Friday: 9:00 am to 5:00 pm
Messages are checked and replied to regularly Monday through Friday. We make every effort to get back to you in a timely fashion. Please note that the business phone number can receive texts as well as calls.
---
Fees
$130 for initial assessment and acupuncture
1.5-2 hours
$100 for follow-up acupuncture
1 hour
$120 for initial Chinese medical diet & herbal consultation
2 hours
$50 follow up Chinese medical diet & herbal consultation
30 minutes
$30 cupping
30 minutes
We take cash, checks, credit cards and Venmo. We can provide you with receipts or super bills for you health insurance or cafeteria or HSAs.  Herbs and supplements are not included and vary in cost depending on the formula or product.
Discounts: We offer discounts for seniors and disabled patients, pregnant and postpartum mothers, and seasonal specials. Feel free to speak to Laurel about finances when you see her. She has a deep commitment to this healing work and is willing to offer a sliding scale if necessary.